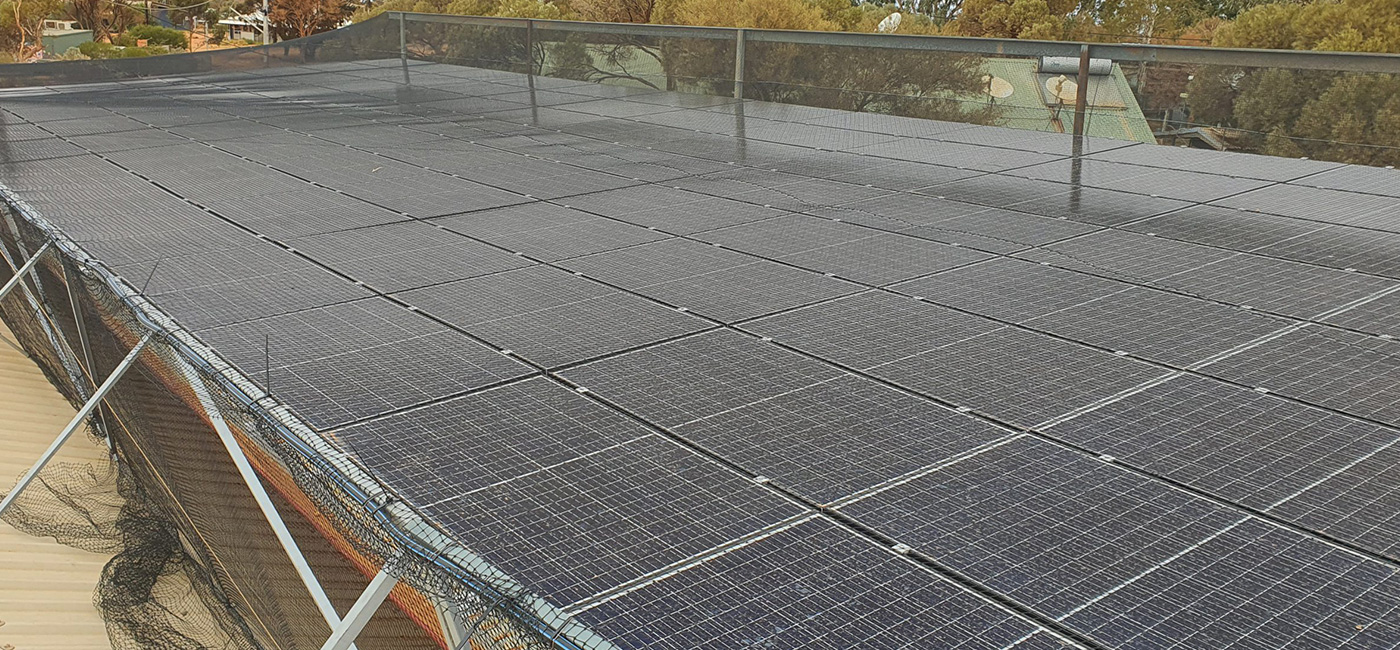 Tjuntjunjara Community
Solar & Battery Storage: Aged Care Centre and Community Centre
Tjuntjuntjara is a very remote indigenous community 650km East-North-East of Kalgoorlie, one of the most remote and difficult to access communities in Australia. It is home to some of Australia's best known indigenous artists and many other talented locals.
As with most remote communities, the main power source is diesel. To alleviate the pressure on the diesel generator power grid, the Health and Aged Care Centre (HACC), was taken off the grid, with a diesel generator backing up 60kW of solar PV connected to a 100kW/h battery system. Special attention was given to design that could cater for possible vandalism, which included vast netting over the entire solar array.
As a part of the building connectivity, the adjacent Community Centre was also connected to the system and can operate independently from the main grid. The solar system, for a large part of the year, can cater for both buildings without external power and very limited generator back up.
The solar PV/storage system operates with conventional air conditioning systems at present. Connecting geothermal pipes were installed to cater for a future geothermal heating and cooling system that can be shared between the two buildings. With this in place, expectations are that the power generated by the solar system can be further applied to buildings in the local area, as the peak load heating & cooling will drop by 40%.
We thank the Spinifex Group and Lotteries West, who were both instrumental in achieving one of the first large scale roof top solar and storage systems in remote communities in Western Australia.