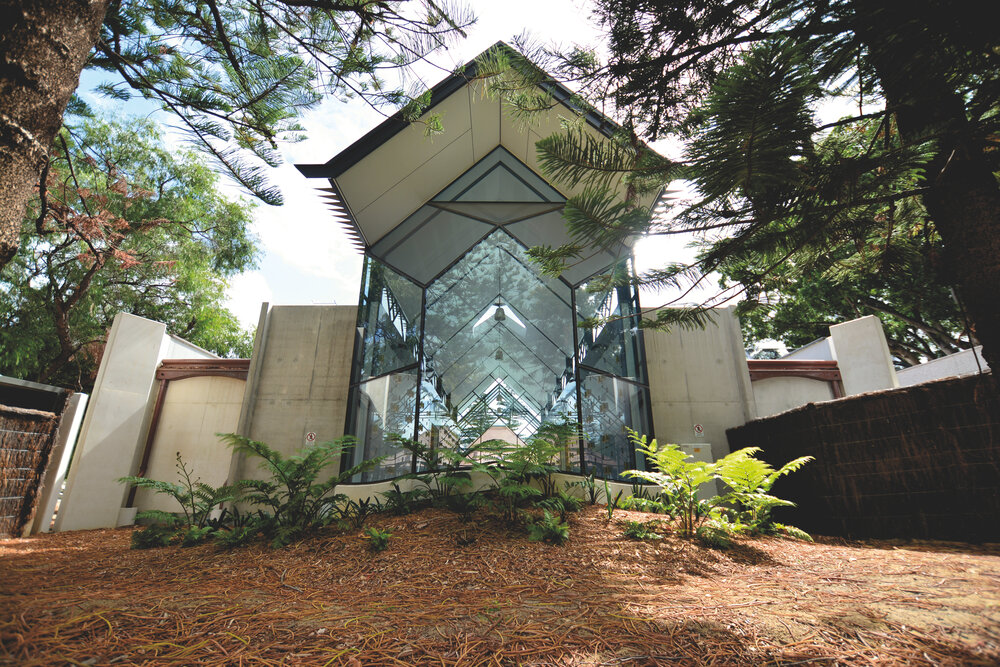 Colgan Industries, State Govt WA (Perth, WA)
St Francis Chapel, Mausoleum
The St Francis Chapel Mausoleum was commissioned in early 2020. An innovative system incorporating dual technologies of indirect evaporative cooling combined with geothermal refrigerated cooling and heating.
This hybrid system is Australia's first such combination system. It utilises Seeley Climate Wizard for indirect evaporative cooling in summer months and geothermal for summer cooling boost and 100% of building heating via underfloor hydronic coils and air handlers.
The Mausoleum has a 24 hour heating and cooling requirement, with Perth experiencing temperatures from 0 degrees C in winter to +40 degrees C in summer months.
The indirect evaporative provides low cost cooling and is boosted by the geothermal system on hot days, when additional refrigerated cooling is needed.
DEA undertook the underfloor hydronic coil installation, ground loops and geothermal plant room, as well as assisted with controls programming for system operation.