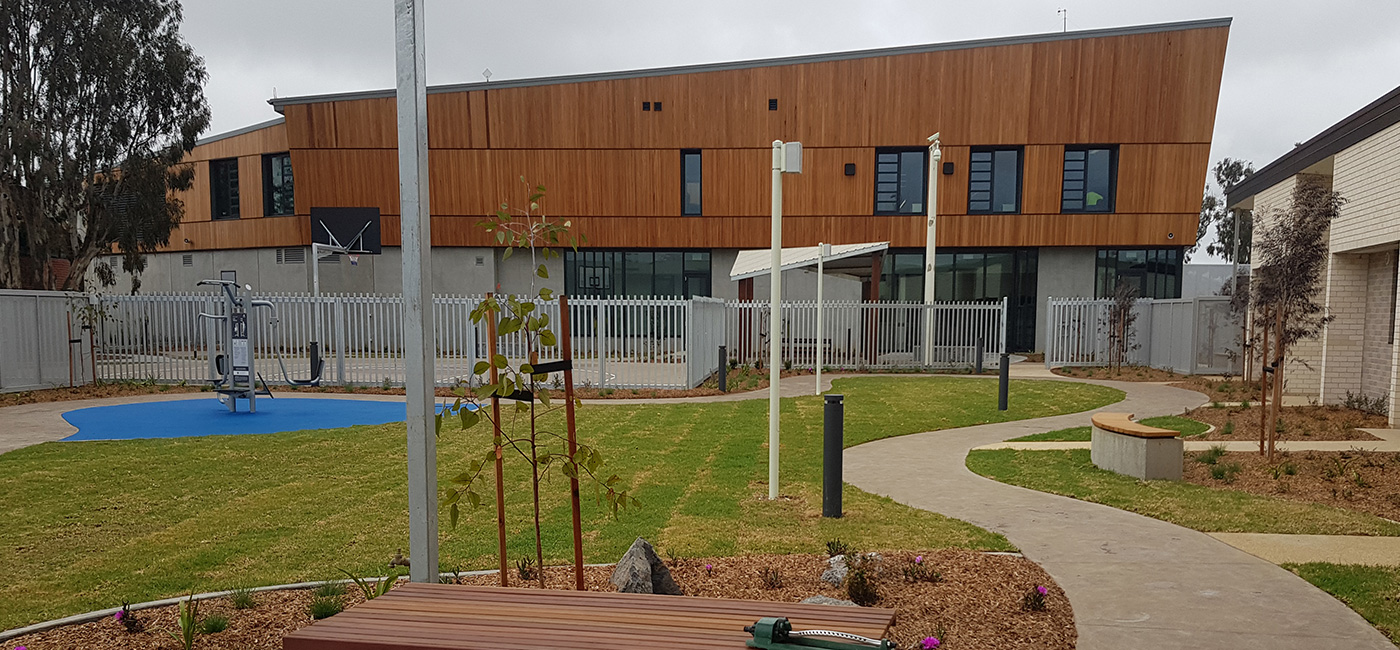 Dept of Justice (Ararat, Victoria)
Rivergum Residential Treatment Centre
In 2018 DEA  commissioned  a geothermal district system for a new Prison being installed by the State Government of Victoria in country location of Ararat.  Working with KANE constructions, DEA were awarded a full Design & Construct contract for this project due to an innovative radial drilling design that reduced project costs by around 20% on initial design put forward by the Project Engineers.  
Drilling for this project, 100% radial installation, was completed by mid 2018, along with associated mechanical works and controls. The system is a mini district system and represents the first closed loop district geothermal system in Australia.
The concept can be applied at medium to large scale incorporating multiple buildings and heating/cooling applications. It is compatible with multi-faceted demand side inputs such as solar, gas, & grid. The system was coupled with a 200kW solar array and supporting battery storage.