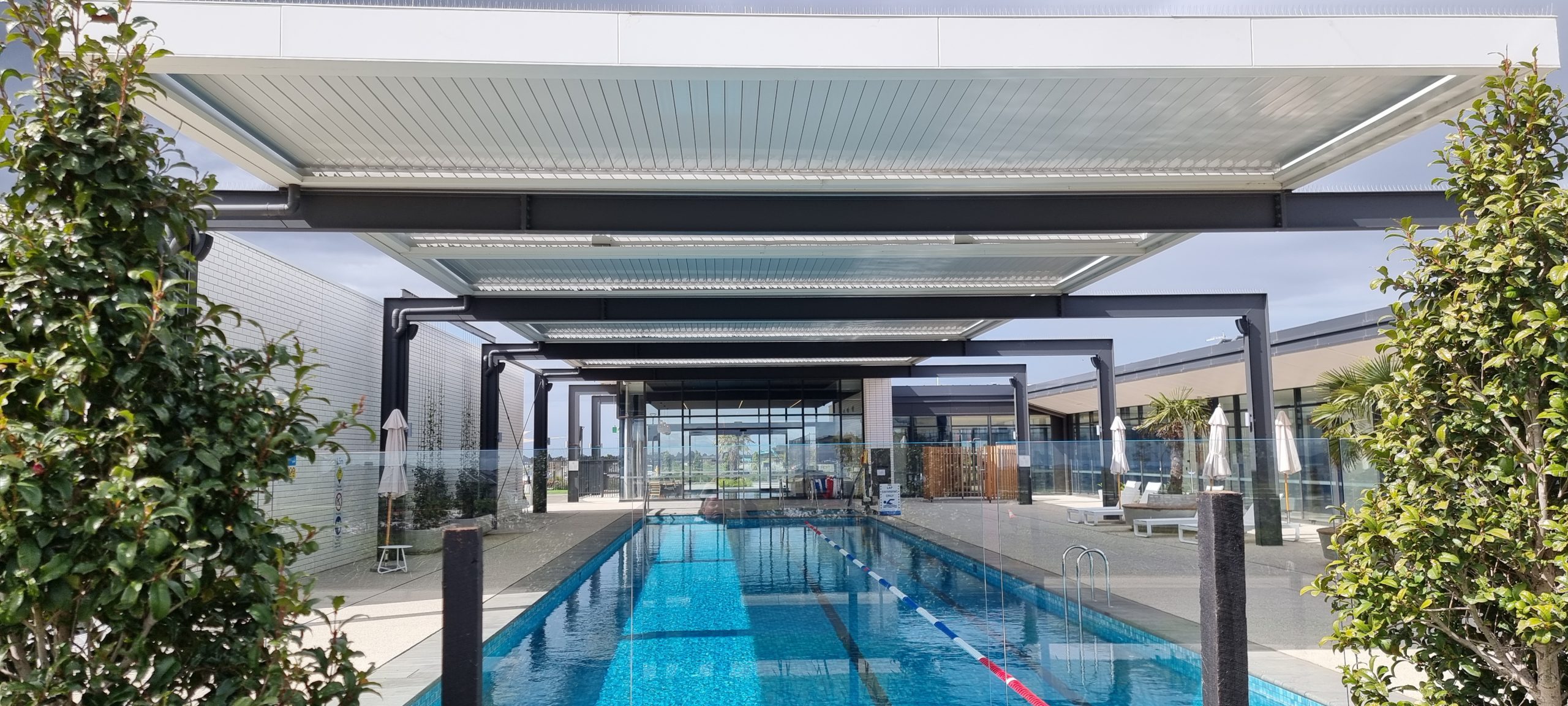 Frasers Property (Mambourin, VIC)
The Wyndham Residents Club supports a large residential precinct currently being developed in Mambourin, in Melbourne's high growth western corridor. The multi-use facility represents the latest in Frasers' recreational centres, designed to enhance the lifestyles of people living in the local precinct. It includes a café, gym, fitness rooms, amenities, meeting rooms, community centre, 25m lap pool, kids' play pool and large spa pool.
Direct Energy were engaged to design the total heating & cooling central plant system for all facets of the building, including space heating & cooling and pool water heating. 
Completed drilling of 1800 metres of ground loops provides over 200kW of heating and cooling capacity. The overall design was required to align with Frasers Group's Environmentally Sustainable Design (ESD) initiatives.
Hybrid System Including Solar Thermal and Solar PV
The overall system included CoolPV solar PV/thermal panels, working in tandem with a solar thermal system for summertime pool heating and year-round solar electricity generation. Collectively, the Ground Source Heat Pumps and solar heating system are able to heat the pool with gas for mid winter boosting.
The GSHP's provide all of the space heating and cooling and domestic hot water. Simultaneous heating and cooling provides a high level of efficiency, especially in summer months.
The design was developed to enable gas-less operation of the pool heating and building HVAC system.