Aquatic centres are typically the highest energy using facilities in any local Council in Australia. Largely dependent on gas for heating, especially in winter months, the cost of running these facilities extends to hundreds of thousands of dollars annually. A single Olympic pool can consume over $150,000 of gas to heat the pool each year. The volatility of gas prices further adds to the uncertainty to the future costs of aquatic centre operation.
In recent times, we have seen an appetite emerge amongst certain local Council precincts to eliminate gas from aquatic centres. We are seeing government funding and rebates offered to those Councils that can retrofit their aquatic centres to induce more efficient operating costs. Gas-less discussion in this space is now a mainstream topic.
The question for all Council's is:
How do we select a heating & cooling system that is going to future proof us from rises in fossil fuel (gas) prices and offer best-in-class all-electric pool heating & centre management in terms of energy efficiency and costs? 
There is no one-line answer to this question. There are several technologies available that can combine to offer all-electric solutions to aquatic centre heating and cooling operation. This includes heating of the pools, hot water for amenities and cooling/heating of common areas, amenities, gyms, offices and other air-conditioned areas.
Confusing Professional Advice
A number of prominent consultants and engineering solutions providers are proposing a mix of singular technologies, seeking to find 'THE' solution. Issues emerge when the experience of the consultants is limited to what they have done before. The client may not be getting the benefit of real innovation or best practice engineering design. Or, even more risky, when new, unproven technologies are suggested that may not even fit into an aquatic centre environment.
Our aim is to cut through the 'noise' and offer pragmatic financial feasibility and design advice that is tailor-made for each individual site and situation. We use 'old school' sophistication with 'new school' technology integration.
Whatever the solution is, we have designed and installed it before or have monitored installed systems.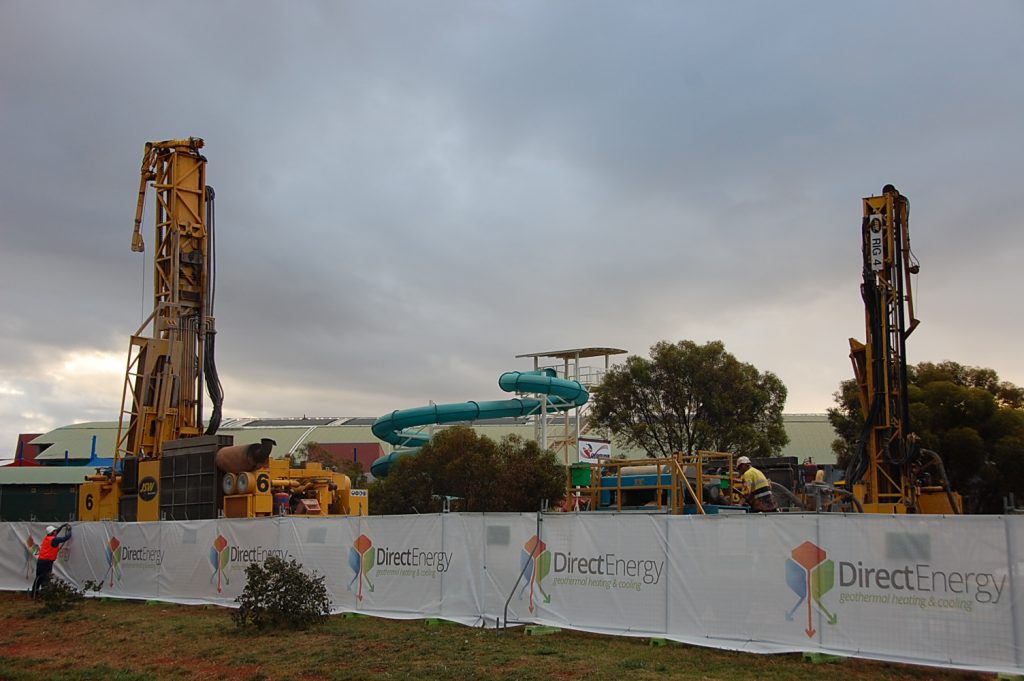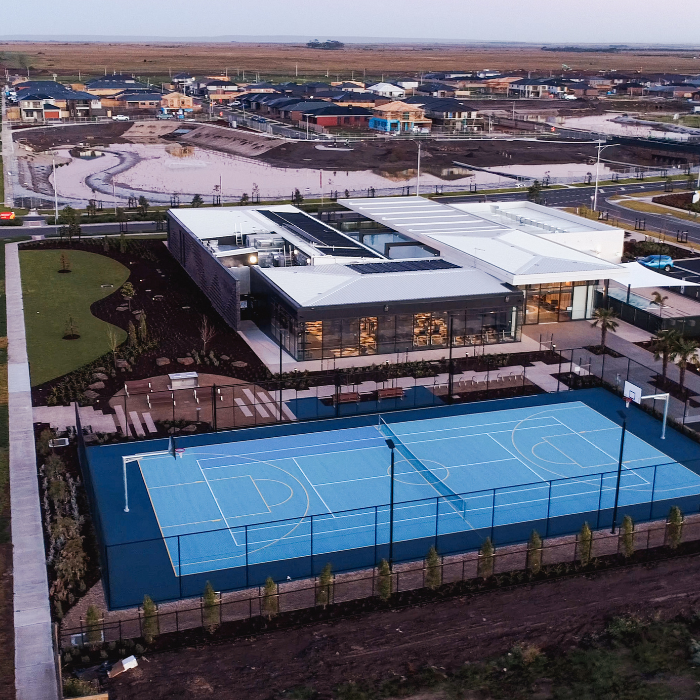 Different Solutions for Different Sites
The solutions for each individual aquatic centre will be different, depending on scale, location, climate zone and whether a retro fit or new build. Melbourne's optimal solution will be different to Sydney's. Similarly, the formula for Adelaide, Hobart, Brisbane and Perth will differ. In Darwin, pool heating may not be needed at all.
Perth has very productive aquifers at depths from 40 metres to 1200 metres, producing high volumes of circulating water from 20 to +60 degrees C, when most other cities do not. Even with these conditions, some systems do not work anymore and others have a high cost of regular bore refurbishment. Careful consideration must be given to assessing options. Similar active aquifers exist in Gippsland in Victoria. Some geological formations are far more productive than others, which can impact on the balance between geothermal and air source heat pump technologies and how they are applied. Solar technologies produce more output in sunnier climates.
All of these differences must be taken into account at the concept design stage from which the energy financial modelling is derived.
Our Aquatic Centre Experience: +10 years geothermal integrated design
At Direct Energy Australia, we have installed aquatic centre heating and cooling systems in most of the southern states of Australia since 2007. From small to large scale, we have installed geothermal aquifer systems, gas and electric air source heat pump hybrid systems, closed loop horizontal and vertical loop systems, solar thermal, solar PV/thermal and solar PV systems (offsetting all-electric energy increases).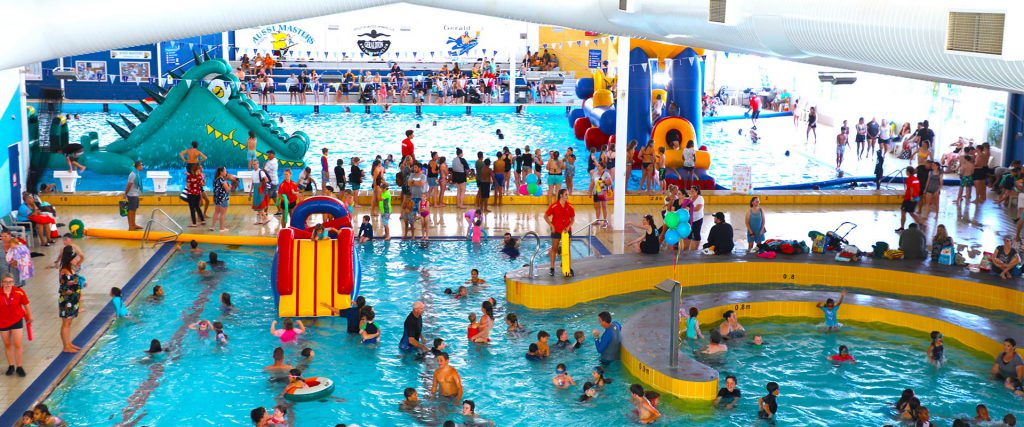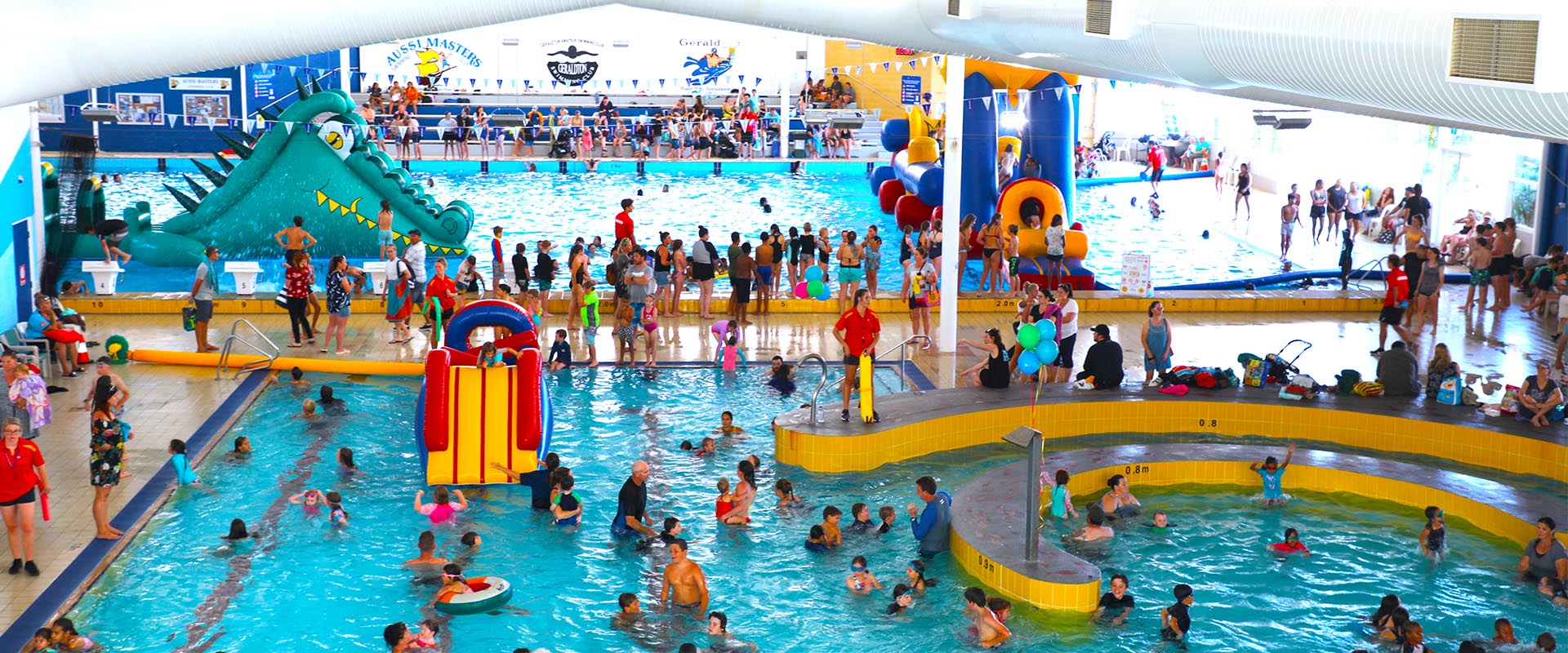 We specialise in combination 'hybrid' technology systems and setting up the controls to make them work automatically and optimally with sophisticated digital client interfaces. All projects are operating successfully for up to 8 years. We have references from some of Australia's leading green councils, companies and developers.
Real Time Data Analysis and Engineering Expertise
We have collected and analysed data from different heating & cooling technologies applied to aquatic centres in different climate zones, from alpine to arid climates. We use this data and our extensive knowledge of geothermal, solar and energy efficient HVAC technologies to develop the right mix of inputs to meet the demands of individual aquatic and leisure centres. We work with some of Australia's most prominent engineering firms and boutique engineering consultancies to achieve success in this area. We use our unique expertise in the geothermal & solar to assist with achieving excellence in gas-less aquatic centre heating and cooling systems plant room & geothermal ground loop design.
We have the right formula for determining the best mix of technologies that achieve an optimal efficiency and cost effective solution for any aquatic and leisure centre owner in Australia.
Our focus today is on the development of Australia's Best Practice All-Electric & Hybrid High Efficiency heating and cooling systems for major aquatic and leisure centre facilities.