Remote & Off Grid Power Systems
In our view, remote area power systems include all energy using equipment PLUS energy generation and storage devices on a site. From the types of light fittings through to the heating & cooling systems, solar PV and battery storage system. 
All electrical devices form a part of the power system (we do not specify gas in remote systems). This is not a commonly held view, however, as most providers have their own equipment in mind. We, on the other hand, have the entire energy ecosystem in mind.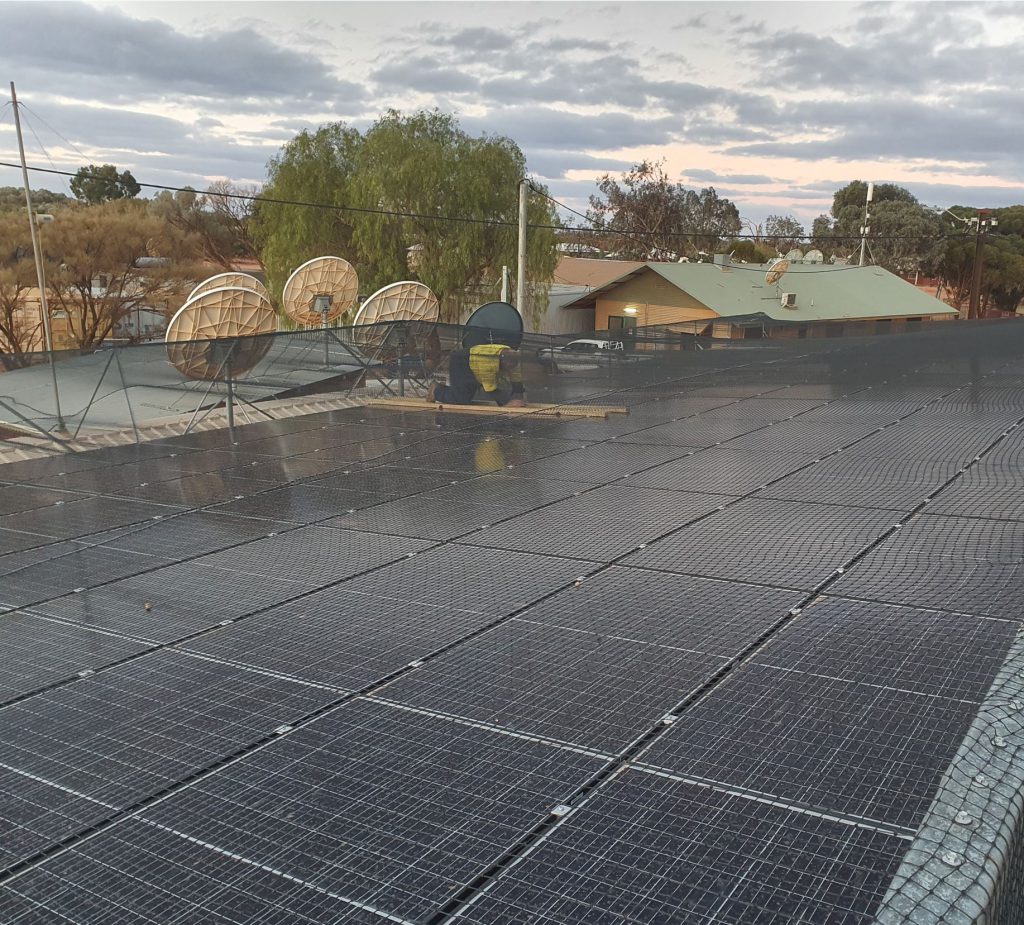 Remote area power systems in Australia are often very remote.
The design and installation must be robust and extremely simple to operate and maintain. Highly skilled trades personnel familiar with remote work are necessary to achieve success.
Our focus is on deploying equipment that lasts a long time and using trades personnel who are very reliable and will back up what they install.
This includes solar system installers and mechanical and electrical plant installers.
Low maintenance heat pumps are critical, as dust and other impositions including vandalism, can destroy conventional equipment. Low-energy-using devices are also critical as they can extend battery life and reduce the size of the solar PV and battery storage systems.