Direct Energy Australia is a diversified renewable-energy solutions company. We have a core focus on geothermal & air source hybrid heating and cooling systems coupled with solar & energy storage technologies. Carbon reduction is a central theme in all our engineering designs.
We offer end to end Engineering, Procurement, Construction & Management (EPCM) services that can be applied to small & large scale buildings and precinct energy systems. Combining renewable energy technologies with best practice energy efficiency measures enables optimisation of all energy resource inputs.
If you want traditional designs the market is full of designers, and we cannot add value. If you want a challenging design that makes commercial and technical sense, please contact us.
Gaining the trust of our clients such that they understand we have their best interests in mind.
Long term financial benefit to building owners and tenants via exceptional engineering design.
Ensuring that we are technology agnostic, offering no preference to technologies or brands unless proven data is available and technologies are unmatched by others.
Integrated renewable energy modelling, incorporating all facets of renewable and conventional heating, cooling and energy generation & storage technologies.
Providing both optimal energy efficiency outcomes and financial business cases for all proposed solutions.
Net Zero Carbon mechanical, solar energy & energy storage system design.
Financial feasibility studies, including the integration of renewable energy assets into the energy mix.
Gas-less building and precinct engineering and design.
Project Management and installation.
Geothermal drilling, including closed loop arrays and open loop aquifer extraction and reinjection bores.
Preliminary feasibility studies & peer reviews.
Detailed feasibility concept design and financial analysis.
Engineering & Design services for complete heating & cooling systems, solar energy & energy storage systems.
Tender package development.
Installation & Project Management Services.
Operations & Maintenance Management of installed systems.
Contact us to discuss how we can extend our services and help you to configure your next project.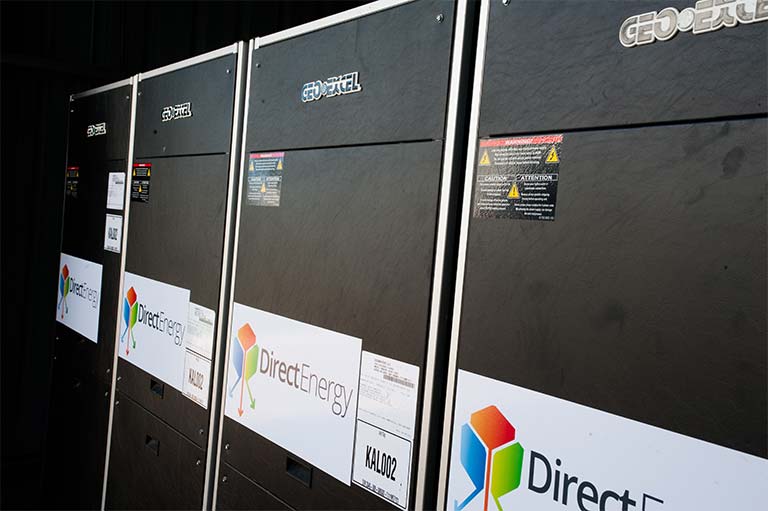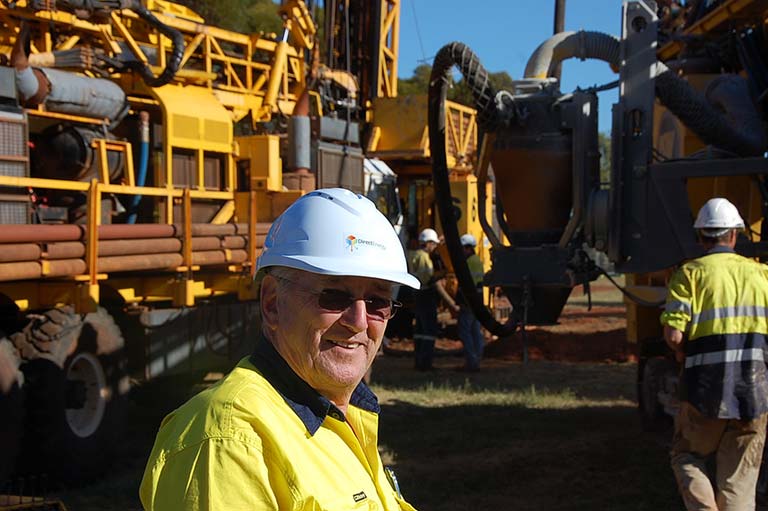 Our engineering and operational teams include a wealth of experience in both engineering and installation. Combined experiences in the disciplines covered are as follows:
150+  years of mechanical design
40+ years of solar and off grid power systems designs
60+ years of geothermal design & installation
60+ years of drilling experience
40+ years of electrical engineering and design
10+ years of integrated renewable energy systems design & modelling
20+ years of advanced controls and building management systems
Experience counts for everything. Innovation can only be undertaken by highly experienced personnel who understand the risks of innovative design and the underlying financial drivers. If engineers do not understand risks, they do not take risks, and they do not innovate. If the team is not working to optimise the financial benefit to the client, they are not a team.
We have a 100% success rate in all our innovative geothermal and integrated renewable energy designs. We achieve success by understanding integration, monitoring performance and seeking continual improvement. We combine our passions with our clients' success. We take full responsibility for the ongoing performance of our installed designs.
Acknowledgements
Our team, consisting of internal and external experts, as well as interns, young engineers and project managers, are our strength. The underlying engineering authorities, including the trades personnel that we have worked with, the engineering companies that have accepted our input and all engineers associated with our designs, we acknowledge with thanks.
In particular, our geothermal designer, Ed Lohrenz, of GeoOptimize Inc, Canada/North America and George Berbari from DC Pro Engineering LLC, UAE, continue to inspire and assist us in seeking a 'bigger picture' and never give up on moving steadily towards our goal.
" Our goal is to ensure that geothermal systems play a part in the HVAC mix and integrate effectively with all renewable and conventional technologies for optimal performance of buildings, precincts and cities."