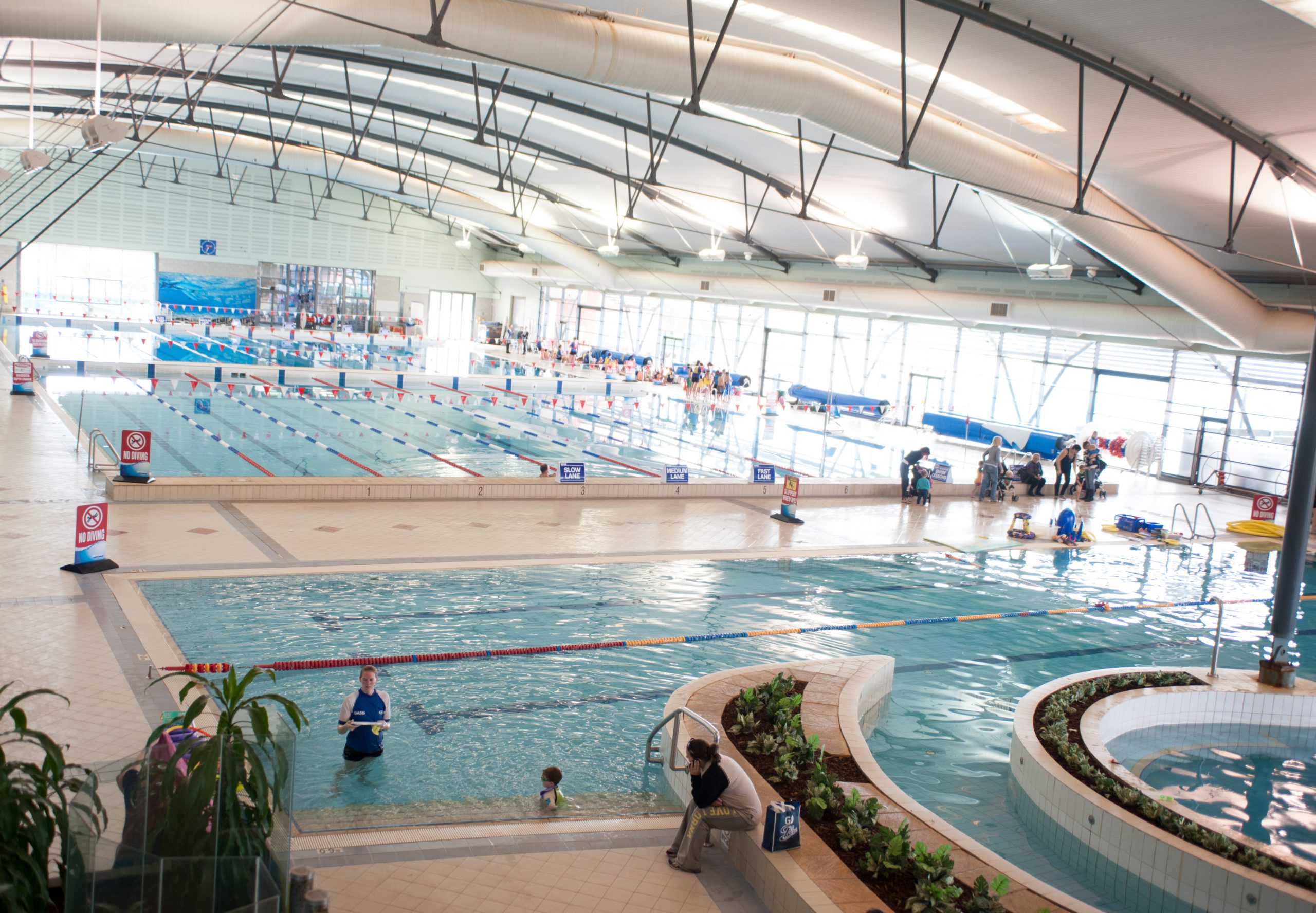 City of Kalgoorlie Boulder
Goldfields Oasis Aquatic & Leisure Centre
In early 2013, our company was awarded a turn-key design & construct contract with the City of Kalgoorlie Boulder. A closed loop design including 4400 metres of vertical boreholes to 100m and over 2000 square metres of horizontal ground loops was designed due to a lack of available groundwater for an open loop aquifer system.
DEA installed 400kW of ground source heat pumps, a 400kW capacity geothermal ground heat exchanger and related mechanical and electrical plant. This Project was completed in mid 2014 and incorporated combined pool heating and HVAC provision to the building's gyms, group fitness rooms, offices, lobby and amenities areas. It is coupled with a solar thermal 300kW capacity system and a 150kW solar PV system as well as utilising the gas boiler at peak winter. The combined system reduced gas consumption by over 80% and helped the Council to become one the top 10 Councils in Australia for renewable energy application in 2018.
The monitoring system is automatic and undertaken through multiple sensors placed throughout the mechanical system for purposes of monitoring and maintenance troubleshooting. Schneider Electric provided the necessary expertise to execute controls programming which was developed by DEA's own engineers. The system is equivalent to heating and cooling requirements for around 50 homes and operates all year round.
The project was awarded the prestigious Energy Globe Award by United Nations Educational, Scientific and Cultural Organization (UNESCO).